Name:
Andrea
Details:
41 years old (Leo), Female, Single, Bisexual
Location:
S-O-T, Staffordshire, United Kingdom
Profile Link:
www.faceparty.com/liberty30


In my own words


This is the bit where i sell myself i think lol so here goes....Hiya am friendly, chatty, kinky, caring, good laugh to be around. Loves nights in or nights out am easy, i consider myself to be very openminded and easy to chat to, if you wanna know more feel, come say hello....

From Now On...


Live life as it comes, enjoy as much as possible, be as good or as naughty as possible, just have fun and be happy and safe....<3


Comments
10 of 31 | post a comment | view all

franckster19

wrote...

Ooooo sexy lady!!! xxx
send message

ficole

wrote...

stunning girl come chat add me to msn [email protected] chat soon
send message

delicatedeath

wrote...

Heya, how's you? x
send message

shark24

wrote...

Hello Andrea - just been looking at your profile - you look hot! Hopw you've enjoyed the sizzlin weather today! x
send message

amie_ayanami

wrote...

heya :) love the profile, also love the pics, would absolutely love to chat to ya more! xxxx
send message

stripsoc1

wrote...

So how easy is it to find people in to BDSM?
send message

seventhstoreytheory

wrote...

hello sexy toes you ok? xx
send message

mack1111

wrote...

Hi there hows things? Very impressive photos, so are you really single then?
send message

serpico1

wrote...

Are you the sort of woman i should get to know? x
send message

mattie040290

wrote...

looking really amazing in ur pics hope ur ok and well xxxx
send message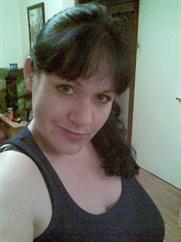 offline

Send message
Add friend
Add to hotlist
Rate member
Report member
one 2 one
View photos (15)


Personal Stats
Interests
hmmmm,,,, oh bondage and bdsm and lots of kink...
Makes me happy
Making people smile and happy....
Makes me sad
Players, liars, two faced, vanilla,shallow peeps
Perfect Partner
Tom Mieghan, Matt bellamy, James spader
Bad habits
Ropes,crops,floggers, canes
Cigarettes
I smoke occasionally
Alcohol
I drink occasionally
Race
White / Caucasian
Hair
BLACK
Eyes
Green
Body Type
Average

Favorite Things
Food
NOM NOM NOM!!!!
Music
Killers,KOL,Muse,Kasa bian,The Doors,Joy Division
TV Show
Shameless (quality programme)
Author
Anything thats keeps the pages turning
Movie
The Secretary,Control,The Doors,Saw 1 2 3 4
Night Club / Bar
Good company and no chavvies plz
Animals
Big cats and lil kittens RAWRRRR
Person
My daughter Jade Liberty....<3
Website
Click here to view
Place
My Mind and my bed
Possession/Thing
My life and independence

Details
Last logged on Cool Tools™ only
Advanced stats Cool Tools™ only