Name:
Chantelle
Details:
25 years old (Virgo), Female, Single, Straight
Location:
±*± NoRtHaMpToN ±*±, Northamptonshire, United Kingdom
Profile Link:
www.faceparty.com/lil_chani


In my own words


Eassiee, Im Chantelle.Just turnd 21! I should be blonde, I swear. I'm Loud,Clumsy,Sarcastik,Bit divy at times.i tend to open my gob befor engaging my brain.i love bein crazy and i lov al the stupid things i get upto wen im para! I can be pretty laid back, most people find they can be themselves around me.Sumtimes i can b jus a lil bit to laid back tho,to the point where i cant actuli be botherd to get out of bed. I'm a night person.as sune as it gets dark the fun begins! and plus im much mur livly.probarli because iv drank so much coke during the day ! im adicted to the stuff.. i hate being sad but then who likes it? i also hate "in ur face" type people.and people who love themselfs just need to climb back out of there ugly lil backsides and give themselfs a slap with there dirty skanky hand!

Blog
Bloggy !
wrote
Who reads peoples blogs anyways? hmm.. Dnt people jus do ur head in. Most of them are jus up there own arses, Propa look dwn on ya like "ooo im soo better than blah blah blah" And wots all the comotion with blondes ay. u nver hear a bloke like ooo yei i got with this hot brunette last nite... ooo look at that fit brunette.. it gets to me.. uno. summut i feel strongly abowt god damit !!! Ha. wota twat..

My Dream Date...


(¯`._.: Matt Damon was to come 2 my house,pick me up in a pink limo,Take me to the most poshest most expensive resturant, buy me all the food i wanted,feed me strawberries.Then get down on one knee and ask me to marry him.The answer of corse would b yes...but i guess im jus gna have 2 settle with a bag of chips watching saturday nite tv with the cat ! (¯`._.:


Comments
10 of 128 | post a comment | view all

chemical_rave

wrote...

ello wifey :) lurve yoo xx
send message

borntobefamous

wrote...

hey hows u? hope u dnt mind me sending this but your gorgeous, fancy a chat? loving your pictures btw wb ryan xx
send message

07_massive_07

wrote...

hya gawjus yu fancy a chat sometime dalring
send message

will_cornish

wrote...

Hey babe. I have to say you are stunning! How are you? x
send message

messi9

wrote...

sounds like a my wife and kids episode
send message

tom4stripe

wrote...

oi oi stunning x
send message

ryanleeyoung080985

wrote...

ur stunnin babe
send message

wrestling_kid11

wrote...

your welcome :) and haha i wish, i like that pic of you holding a pint x
send message

wrestling_kid11

wrote...

your a hottie :) x
send message

rich_northants

wrote...

wow, hope ur ok, local 2 u xx get bk to me x
send message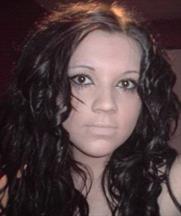 offline

Send message
Add friend
Add to hotlist
Rate member
Report member
one 2 one
View photos (98)


Personal Stats
Interests
ø´`»ø´`,Avin a larf,Pool,Sleepin,Foodø´`» ø´ `´
Makes me happy
d=) Nice ppl,Bein owt,Bein stupid,Food
Makes me sad
d=( Stayin in, Fish, Buses, Work, Liars
Perfect Partner
Fun, Honest, Likes me for me,
Bad habits
(¯`._.:§moking(¯`._.:
Cigarettes
I smoke
Alcohol
I like to get drunk
Race
White / Caucasian
Hair
Black
Eyes
Brown
Body Type
Slim

Favorite Things
Food
Sweeties,Chinki,Pizza ,Burgers,Chips,Popcorn !
Music
(¯`._.: anyfing with a gud beat.luvin dubstep !
TV Show
*All the soaps*Family guy*Lee evans*inbetweeners
Author
±*± i dont really know any tbh ±*±
Movie
ø´`»ø´` madagasca ! ø´`»ø´`
Night Club / Bar
Groove,nb's
Animals
Monkey,Sheep
Person
Family,Friends
Website
Click here to view
Place
Bed,Malta
Possession/Thing
ø´`»ø´`´` Brush,Fone,Makeup,Bed,My Car ! ø ´`»

Details
Last logged on Cool Tools™ only
Advanced stats Cool Tools™ only