Name:
C x
Details:
28 years old (Aquarius), Female, Single, Bisexual
Location:
London, United Kingdom
Profile Link:
www.faceparty.com/lilnubia


In my own words


Lil bit Whay and a lil' bit woah. All in all crazy chick who likes to live. I like walks by the beach, toy dogs and collecting plastics phallic icons!! (by those who know and love me, last point is true! :P)
My other interests including Sleeping, eating, shopping, drinking, fiddling in acts of deviance border line would not do to a farm animal (NOT!), being in bed (not nessecarily sleeping)
Would Love to me people with an IQ over 2 (that should narrow it down!), people who can fall flat on their face, hope they have a sadistic friend to film your embarassing moments so they can laugh about it the next day....screw taking life seriously, start doing that when you develop grey hairs...Hurrah for hair dye!
Please don't message me based on my sexual orientation, I'm not up for 3somes, orgies or just a str8 bang...believe or not I have morals and intelligence, if you can't COMPREHEND that...JOG ON!

My Dream Date...


Somewhere where I dnt have to dress up too much...in the company of a hot man or woman who makes me laugh and want a 2nd date... not much to ask xxx

Comments
10 of 46 | post a comment | view all

arctic_sarah

wrote...

Hey hot stuff! I haven't been on here properly for bloody ages! How are you? At the mo I am really drunk so I will say sorry now for any spelling mistakes! What you up to? Hope your good any way :) xx
send message

arctic_sarah

wrote...

Hello :) x
send message

xxpinkeyexx

wrote...

Not too shabby love... just got a busted arm at the moment though! How are you?
send message

donnamadhead

wrote...

or thank u darlin x
send message

hemellad7979

wrote...

hey yababes ur gorgous u had a gd wkend x
send message

chantelle_shaw

wrote...

Your profile is great....and funny!! Most interesting one ive read in months! x
send message

marcobrancati

wrote...

Hey hows you? You well?? Nice pics and profile if allowed to say so. Been up 2 much or you just lazing like me???
M xx
send message

p1nkpr1ncess

wrote...

hot xxx
send message

xoxoxamandaxoxox

wrote...

absolutely gorgeous babe x x x
send message

x-magicstick-x

wrote...

lol they are the large tongue bars all the way down, like a ladder x
send message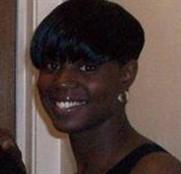 offline

Send message
Add friend
Add to hotlist
Rate member
Report member
one 2 one
View photos (25)


Personal Stats
Interests
Travelling, relaxing, shopping, sleeping lol
Makes me happy
Tattoos, hots abs, shoes, sunny days
Makes me sad
Bad shoes, sad people, grey days,
Perfect Partner
Intelligent, strong, sexy and funny :)
Bad habits
I get easily bored of stupid people!
Cigarettes
I smoke occasionally
Alcohol
I drink occasionally
Drugs
I don't use drugs
Race
Black
Hair
brown
Eyes
Brown
Body Type
Slim, Toned

Favourite Things
Food
My mums soul food, indian, sunday roast, thai
Music
House,rnb jazz hiphop salsa rock classical
TV Show
Frasier, 30 Rock,Family Guy,
Author
Meera Syal
Movie
All the Godfathers
Night Club / Bar
Strawberry Moons, Opium, On and On, Lounge Lover
Animals
Cat
Person
My mum- that goes without saying
Website
Click here to view
Place
My bed, Holland, LDN Town, New York and France
Possession/Thing
Pic of my nana, shes my fashion icon and IPOD

Details
Last logged on Cool Tools™ only
Visitors 29,378 visitors