Name:
Teri Purchase
Details:
33 years old (Aries), Female, Single, Bisexual
Location:
Bristol, England, Avon, United Kingdom
Profile Link:
www.faceparty.com/-x-territory-x-


In my own words


I am a crazy person and i am definately unique and liek to be my own person. I have my own style, and taste and like to be a bit different. i love chatting to people and i get on with everyone, but i say what i think and i speak my mind.. i am very crude and sometimes sick with things i say, dutty mind and like it!!, am pure open minded and judge no1, im caring and giving but dont liek it wen pple take the piss.. :)

i am NOT your average girl!

CHAT BOUT

if ya wna chat, mail me.. or add me on msn. (only if ur nt a weirdo,rapist,fettish freak,over 40,hater..etc...)

[email protected] .com

<3

-peace,love&light-

In A Perfect World...


No-one would judge and everyone could be their own person without having to worry about being bullied, umiliated, looked down upon or judged.. everyone would play music constantly, wee would grow in my garden, i woudl be famous for my music, have lots of animals, and megan fox and lil wayne would be my fuck buddies :D


Comments
10 of 19 | post a comment | view all

lquest

wrote...

Hey terri purchase! That's a sick name. I love Bristol some sick uni cave raves, your so cool would love to chill and get crunked with you, have you been to Camden? Im from there? X
send message

danny123uk

wrote...

wow terri u lookin amazin in ure pics hun v sexy indeed hows u? x
send message

cacau

wrote...

hey! hows you? blah blah usual bullshit x
send message

zimbo_chika

wrote...

hahaa love it! ur not a true toker until you learn tho art of rolling shimples :)
send message

roots_otb

wrote...

what are YOU talking about ?
send message

donniedarko375

wrote...

hun your stunning... id smash your back doors in :p xx
send message

drsaucysteve

wrote...

saw ur pic and had to tell u i think ur stunning add my msn if u like its [email protected] so we can chat more ?xx
send message

dj_ginge321

wrote...

*waves*
send message

dj_ginge321

wrote...

*waves*
send message

thiggymejig

wrote...

Very nice profile, hope you like mine :)
send message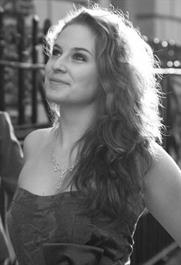 offline

Send message
Add friend
Add to hotlist
Rate member
Report member
one 2 one
View photos (12)


Favorite Things
Food
oooo i love it
Music
everything, favs ragga,hiphop,rnb,garage,u rban
TV Show
umm simpsons, my wife n kids, CSI (gormy i kno)
Movie
too many to mention.. but love all
Night Club / Bar
Mingos,retreat,OMG,La kota
Animals
Tiger,elephant,horses ,dogs,parrots
Person
erm..
Place
havnt found tht yet!
Possession/Thing
phone

Details
Last logged onCool Tools™ only
Advanced statsCool Tools™ only