Name:
Beckie
Details:
32 years old (Aquarius), Female, Single, Straight
Location:
Norwich, Norfolk, United Kingdom
Profile Link:
www.faceparty.com/becki29


In my own words


I Love.. my music,holidays,sissy hugs,make up,archers and lemonade, fab lollies,shopping,magaluf!!pay day,friends,drinking,straightners, summer,big bro,bed time,curly hair

I Hate.. MEN!(well some)bad hair days,frizzy hair,how i luk in pics,rain,2 faced people,illnesses,having no money,liars,mornings,immature lying vile men,slags,girls with orange faces,the ugly bitch who works in Subway,caterpillar eyebrows,rude people and loads more.

My Funniest Moment...


in magaluf when lora dislocated her toe outside bcm, when i fell over and the turk attacked me, when i fell in my suitcase and on the pedal boat!!!!


Comments
10 of 46 | post a comment | view all

djcoxy

wrote...

have you got msn ? x
send message

webbie86

wrote...

its ok, glad ya ok :) im not too bad spose, jst had sum pretty ruff times of late.. anyway hant spoken to u in ages, hows things? wat ya been upto?? xx
send message

webbie86

wrote...

Heyy hant spoken to u in agess x hope ya ok xx
send message

pearcey_90

wrote...

alryt, you caught my eye so fort id say hi lol xx
send message

rich_lodge69

wrote...

well wat bout after xfactor?
send message

rich_lodge69

wrote...

how u single your gorgeous! where bouts near the airport? catton way? wana meet tonight? xx
send message

cutesexydave

wrote...

hi, how r u? was just messin around on faceparty and saw your profile and thought id say hi by the way u look like a stunner! my names dave im 22 from norwich my profile is just about done if u wanna have a look there are pics of me in there aswel. if you wanna chat at all let me know dave xx
send message

pugboy_69

wrote...

hi ya hows u? fancy a chat on msn?? add me [email protected]
send message

blakbull

wrote...

fanx for yur coment baby, drop me yur msn
send message

remizzzz

wrote...

if you used your eyeballs youd see it remi lol i know ya sis thats all
send message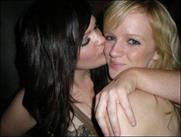 offline

Send message
Add friend
Add to hotlist
Rate member
Report member
one 2 one
View photos (18)


Favorite Things
Food
subway!!
Music
dance,indie,rnb, everything!
TV Show
skins & friends!
Movie
green street!! dumb n dumber,coach carter,
Author / Book
cant concentrate for long enough.
Night Club / Bar
BCM!!! mercy, optic..
Animals
a baboon
Person
sissy?!
Website
Click here to view
Place
magaluf!!! or ireland, used to live there :)
Possession/Thing
my phone and mascara

Details
Last logged onCool Tools™ only
Advanced statsCool Tools™ only