Name:
becki(rebecca)
Details:
25 years old (Aries), Female, Single, Straight
Location:
near brighton, West Sussex, United Kingdom
Profile Link:
www.faceparty.com/bexthebootlace


In my own words


Im happy..most of the time :) Currentley at uni studying german and business..fun i know :( Anyway say hi xx

If You Pay Me...


I'd eat spaghetti bolognaise, i swear!


Comments
10 of 10 | post a comment | view all

bigboyjamie

wrote...

Wow, you are stunning!!!
Amazing body, gorgeous eyes!!
How was your weekend??
send message

saucyladylover

wrote...

hey bex would love to chat and find out more hun do you have msn at all hun xx
send message

chris_sfrd

wrote...

hi u ok? why bex the boot lace lol ? xx
send message

ashmeister69

wrote...

hiya,just browsing thru,and cum across u,read thru and had a gander at ur pics,and,u really r beautiful,neway sorry i ent neuffin speshal,but i cudnt keep ma eyes off ya pro!!sorry this an essay but wanna cover everything,makin sure u know i ent a faker!neways,cud u drop me a line or too,and maybe we could chat more to each other,if you wanna rate me u can,and will return the favour,thanks for your time babes,hear soon i hope xxx (msg bk asap :P)
send message

romantic_romie

wrote...

Hey there beautiful, how are ya?,
I just wanted to say hello and hope your week have been good thus far,by the way, if you ever want to chat sometime, just let me know and i´ll drop my msn off to ya,,so dont be shy to come by and say hi ok? cya ;=)
send message

jameslanger

wrote...

Hello,
I am James 29 from Bristol, thought I would message you and see if you fancied chatting
I love going out, drinking, music, seeing and meeting new ppl you? i am open minded...you?
I love your pics...eso the pink top...
Chat soon, James x
send message

john_50

wrote...

hi x
send message

james_allen

wrote...

Hiya hun how are you doing today? Did you have a good night last night; if so what did you get up to?
I was just taking a look at your profile and you seem nice. Great pics too by the way, very gorgeous! lol.
Umm so maybe you can tell me more about you? Oh I have just got keys to my new flat so reallllyy excited! lol. Hope I havent waffled too much, msg bk soon xxxx
send message

ashmeister69

wrote...

hiya,just browsing through ur profile,and dam u r truly beutiful.i know im the type where u wud think go away!!!! but really,aint that bad am i?i was wondering if you could drop me a line or 2 to maybe get chatting n stuff?thanks for ya time hun,please reply anyway and hopefully chat soon?xxxx
send message

cutelad_2003

wrote...

hey im from lancing 2 u got msn
send message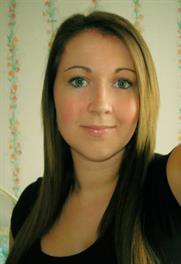 offline

Send message
Add friend
Add to hotlist
Rate member
Report member
one 2 one
View photos (12)


Favorite Things
Food
salmon and cream cheese bagel/roast dinner.
Music
anything r&b mainly i guess.
TV Show
The o.c, america's next top model, hollyoaks
Movie
notebook, mean girls, the hours,devil wears prada
Author / Book
? do magazines have authors?
Night Club / Bar
oceana
Animals
Turtle
Person
Me :) or any of my lovely friends.
Website
Click here to view
Place
lanzarote hopefully woo summer
Possession/Thing
my phone.

Details
Last logged onCool Tools™ only
Advanced statsCool Tools™ only