Name:
Ryan
Details:
36 years old (Scorpio), Male, Single, Gay
Location:
North East!!!! - Sunderland, Tyne and Wear, United Kingdom
Profile Link:
www.faceparty.com/charv06


In my own words


EEE fuckin hell its a long time since i updated this thing! well, I'm Rye or Bigz whichever ya wanna call iz am from Shitty old Sunderland up in the north East. Makes me happy, Drink, Payday, Space Raiders, Mad sessions, ****???, Bouncy Music, Continental, Powerhouse, Ultraviolet, Tabs, Frida's nd basically gettin off me nut ect .... .Don't like: Cunts, arseholes, mushy peas, Mondays, Work, Gettin up in the mornin, Cum Downs, Spots,Homophobic People (That n should have been first) Cider, boring people,work, camp lil queens(get a grip) etc Dinnar wot else t say if ya fancy a chat ask is for me addy nd a might giv ya it if am in the mood! chow my fellow pufftas!!! xxx tra xxx

From Now On...


Find a guy who calls me beautiful instead of hot, who calls me back when i hang up on him, who will stay awake just to watch me sleep. Wait for the guy who kisses my forehead, who wants to show me off to the world when i am in my sweats, who holds my hand in front of his friends, Wait for the one who is constantly reminding me of how much he cares about me and how lucky he is to have me. Wait for the one who turns to his friends and says, thats him....


Comments
10 of 89 | post a comment | view all

mr_lee_05

wrote...

hey , just passing through! cool profile you have here :) nice pics too !X
send message

mustang-81

wrote...

well fit
send message

soph_r

wrote...

ee a havnt ssen ya 4 ages hope ya ok miss ya xx
send message

gavlad24

wrote...

ee the fkin disgraceful them pics fings like that mak is fink i shudnt tak drugs haha x
send message

gerb07

wrote...

HIYA ME BESSIE WHAT YA CHANGED YA PIC FOR PET.XX
send message

alexar

wrote...

OLA! eee i saw ya yesterday walkin down Holmside next to point a was on the bus, ya were in a world of ya own, hahah. ya out this weekend like pet? xxxx
send message

gerb07

wrote...

r i new u would change the person just for me thanx pet love thee xx
send message

alexar

wrote...

eee jesus your STAYING IN!!!! eee wots garn on pet?? i nearly fainted haha. i am n all, nee1 is out this wekened like, am savin me £££ for Leeds next Sunday neet. well ayeeee ive got a bf, goin canny ;) so when ya next out babe? x x x x
send message

alexar

wrote...

oi oi pet, long time no see! ya ok darlin? what ya been up to? on the seshions like a gud lass? xxxx
send message

buzzingmicky

wrote...

oi oi wo kid
send message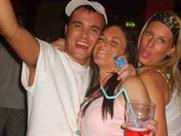 offline

Send message
Add friend
Add to hotlist
Rate member
Report member
one 2 one
View photos (101)


Favorite Things
Food
Out aslong as its deed
Music
Anything aslong as it has a bounce
TV Show
Fuck knars
Author
Whos He
Movie
Goonies
Night Club / Bar
Powerhouse, Continental nd the Boars Head
Animals
Dog - Darcy haha
Person
gerb
Website
Click here to view
Place
Magaluf haha wot a scream!!!
Possession/Thing
U can be my thing

Details
Last logged onCool Tools™ only
Advanced statsCool Tools™ only