Name:
Hayley(Haylz,Hayl)
Details:
36 years old (Cancer), Female, Single, Straight
Location:
Blackpool,Poulton Le Fylde, Lancashire, United Kingdom
Profile Link:
www.faceparty.com/hayley1986uk


In my own words


Hiya.
Im Hayley from just outside Blackpool(Poulton Le Fylde).
I work in Blackpool Town Centre and ive been in my retail job for over 7yrs its a good big multi million company to work for.

About me:-
I dont cheat,im always faithful,honest,trusting,loyal and i always tell the truth.
Im looking for someone who wants too make time for me and see me as often as they can. I like going clubbing but also love the cuddles on the sofa with a film :) who doesnt? I love a softey inside :)
If your only interested in one night stands,
Non-strings fun or flings or just to chat filthy then do not message me. I WILL ALSO DELETE YOUR STUPID COMMENTS YOU PUT ON MY WALL. I AINT A SLAPPER AND I AINT A SLAG SO PACK IT IN YEAH? I DO NOT SLEEP AROUND, EWWWW!!

I love football,consoles
own a ps3,xbox 360,ds,ipad3,iphone4s,WII,samsung tab,s3,psp. I am more into FPS and Fifa but also like sims3, gta, saints row.

From Now On...


I am going to find the perfect guy that will treat a girl right....wheres my romeo!??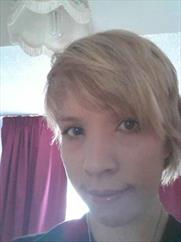 offline

Send message
Add friend
Add to hotlist
Rate member
Report member
one 2 one
View photos (3)


Favorite Things
Food
Currys+chocolate
Music
Clubbing music,RnB,Indie
TV Show
The Simpsons,Friends,Family Guy,American Dad
Movie
Any films horror,action,comedy,romance,sci fi
Author / Book
Liverpool FC books
Night Club / Bar
Blackpool Nightclubs
Animals
Dog
Person
My mum
Place
Cruise ship,Anfield
Possession/Thing
Ipad3,Iphone4s,Laptop ,360,ps3,s3,samsung tab 7.0

Details
Last logged onCool Tools™ only
Advanced statsCool Tools™ only