Name:
Sarah Treat
Details:
37 years old (Sagittarius), Female, Single, Open Minded
Location:
birmingham, West Midlands, United Kingdom
Profile Link:
www.faceparty.com/iwantarichman


In my own words


i love....music, weekends, movies, BIG mugs of tea, all saints clothes, cans of diet coke, marlboro lights, treats and beats, diesel jeans, skinny women, HUGE sunglasses, designer handbags, starbucks, liverpool fc, MASSIVE glasses of wine, heels so ENORMOUS i can barely walk, smokey eyes, lipgloss, urban outfitters, leather jackets, plastic surgery, american boys, trashy magazines, beautiful song lyrics, sexual kisses, black and white pictures of old movie stars or new york skylines, milkshakes, karaoke, chanel or givenchy perfume, mac makeup, giggling, cuddling, wine bars, HOT men...

My Pet Hate...


LIARS!!!


Comments
10 of 37 | post a comment | view all

rich_83

wrote...

hi there, i am free all night for a meet if your interested and you want horny hot sex.
send message

easy2plz

wrote...

wow u on msn?
send message

silver-clio

wrote...

hey hun just been looking at ye profile an wud like to get to know u add me on msn on [email protected] ive got recent pics an cam on there hope to hear from u soon xxx
send message

scotty-2-hotty316

wrote...

hey babe add me 2 msn [email protected] x
send message

quick106

wrote...

hey gawjus add me if ya wanna chat [email protected] x
send message

subba_cultcha23

wrote...

being a typical man, the term sexual kisses leaped out on your profile - sounds a lot nicer than drunken sloberring with a one nite stand ;op
send message

shysally90

wrote...

Hi gorgeous. Just wanted to drop you a line to let you know that you are absolutely stunning hun. I could do some really naughty things to you he he ;)
Wanna chat? xxx
send message

catman365

wrote...

Thx beautiful, right bak at ya, but im affraid im not a rich man....I can pretend tho if it helps lol x
send message

yorkieboy

wrote...

Hey Sarah....you from Brum too ? :)
Vikki x x
send message

hotjames

wrote...

hey hun! I dont know how u havnt been snapped up already! You are like the perfect gf! lol x
send message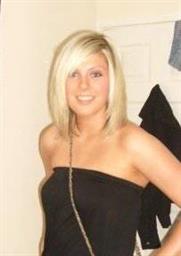 offline

Send message
Add friend
Add to hotlist
Rate member
Report member
one 2 one
View photos (15)


Favorite Things
Music
music is my world and i love a bit of every genre
TV Show
prison break,talent shows with singing/dancing
Movie
too many to mention
Person
michael jackson,john lennon,wentworth miller
Place
new york/cancun - anyone wanna take me again?!

Details
Last logged onCool Tools™ only
Advanced statsCool Tools™ only