Name:
shannan.
Details:
31 years old (Libra), Female, Single, Straight
Location:
glasgoow, Scotland, United Kingdom
Profile Link:
www.faceparty.com/kinkyshanz


In my own words


haai my name iz shannan,,i hev snakebitez and my tounge pierced :] , i start college in august doing my second year ov beauty therapy :}

bands iv seeen.

escape the fate x2,avenged sevenfold,all time low,the blackout,a day to remember,bring me the horizon,paramore youmeatsix x2 ,young guns x2,hollywood undead, we the kings, forever the sickest kids,august burns red, the mission district, the broadcast, circlestop, outcry collective , save your breath, twentytwenty, living in hiding , the following announcement

iv also met craig met craig mabbitt from etf twice, gustav wood from young guns twice , david from the mission district, robert from etf, johhny 3 tears from hollywood undead,twentytwenty twice, outcry collective, save your breath , young guns, biffy clyro , living in hiding and the following announcement

please excuse my username ;/ my faggot ov a mate made this fo me so aye,

Blog
do ite ;]]]

Who are you?
Ever kissed me?
Ever hugged me?
How tall are you?
How do you know me?
What do you think of me?
Whats best about me?
Would you say im ugly, pretty or average?
If i was fighting would you stick up for me?

Right now if you could..
Would you kiss me?
Would you fuck me?
Would you hug me?
Would you cuddle into me?
Would you tickle me?

Are you a boy or girl?
How old are you?
Do i have your number?
Anything to say before you go?

My Best Day...


MY BEST DAYS!

is when im at a gig dude :)


Comments
10 of 104 | post a comment | view all

mrgizz

wrote...

hey stunning pics so hows u been?
send message

i_have_no_socks

wrote...

lol i was talking about where it says who made your profike name :P
send message

i_have_no_socks

wrote...

lol, you really do have such loving and adoring mates if they are willing to give you a name like that on faceparty, though i dare say you got your revenge there :P
send message

danwilson

wrote...

errrrm just work tbh yourself? how did you find me? lol xxx
send message

shaun_pwnz_u

wrote...

Nahh just lazing haha. I'm too tired to do anything. Hayfever too :(!
I am not a pretty sight right now.
send message

ciaranmclaren

wrote...

Could I have your msn? :) nah just chilling today! You? X
send message

zak6969

wrote...

hey u ok?
wow ur an absolute worldy xx
send message

ciaranmclaren

wrote...

Not too bad thanks, you?
x
send message

stevewilson

wrote...

hey gorgeous!! how are you? so did u have a good weekend? i was partying hard so feeling super rough now, oops!! i had a 5day weekend hence the roughness today lol. just thought i would drop you a message to see if you fancied chatting sometime. xxxx
send message

benirocks

wrote...

hey
ive been good thanks!
what about you?
x
send message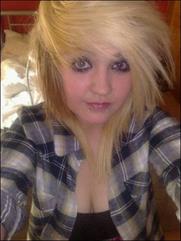 offline

Send message
Add friend
Add to hotlist
Rate member
Report member
one 2 one
View photos (25)


Favorite Things
Music
we the kings , [email protected], paramore
Person
travis clark + gustav wood
Website
Click here to view
Place
glasgoww.
Possession/Thing
yermaw

Details
Last logged onCool Tools™ only
Advanced statsCool Tools™ only