Name:
ytiutuyr
Details:
106 years old (Aries), Male, Single, Straight
Location:
cardiff, West Yorkshire, United Kingdom
Profile Link:
www.faceparty.com/mazza99


In my own words


i like-bubble baths,long walks,randomness,jacket potatoe with beans,smell of the air during a storm,having my hair played with,men with messy hair :D

i love-crispy m&m's,late nights,music,cuddles,my kids,being surrounded by friends, malibu with lemonade,watching drunk people dance,twilight,blue eyes,mufc,tattoos(my collection is slowly growing)

i dislike-getting up when its dark outside,burning my toast,reggae music,emmerdale,chavs,hangover s,heights

i hate-narrow mindedness,guys ive just met telling me theyre horny,big brother,stubbing my toes,mariah carey,liverpool fc,spiders

Blog
untitled

just to let you know....no,i dont wanna see you naked...
no,u cant see my boobs on cam
no,i wont tell u if im horny or not!

My Eternal Dilemma...


Why do toasters have a setting that burns the toast so much nobody would eat it? why cant women put on mascara with there mouth closed? If a person owns a piece of land do they own it all the way down to the core of the earth? do crematoriums charge half price for burns victims? if quizzes are quizzical, what are tests? has anyone EVER seen a baby pigeon?


Comments
10 of 57 | post a comment | view all

jammy_dodger25

wrote...

Jacket potato and cheesy beans!!?? X
send message

donniedarko375

wrote...

hun ur stunning... i would :p if you could :p xxx
send message

auroraborealis

wrote...

I was just browsing your profile before you came on! How are you? Been well? x
send message

and_tube

wrote...

thanks...how are you today?
nice pics too xx
send message

auroraborealis

wrote...

Hey good looking X
send message

temptingyoyojo

wrote...

How the hell are you single?? Your RED HOT!! xx
send message

k1ckbck7

wrote...

hey miss! hows your life been?? hope all is well. :)
send message

slyoldfox

wrote...

i like bubble baths too
send message

gilly_penguin

wrote...

Hey gorgeous, how're you? Good weekend? xx
send message

djlukem

wrote...

thank you x
send message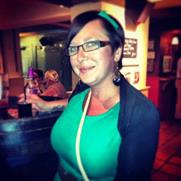 offline

Send message
Add friend
Add to hotlist
Rate member
Report member
one 2 one
View photos (32)


Favorite Things
Food
spicy food
Music
bring me the horizon, biffy clyro,the smiths
TV Show
game of thrones, homeland true blood,inbetweeners
Movie
sin city,watchmen,the avengers
Author / Book
stephan king, irvine welsh,stephanie meyer
Night Club / Bar
Tiger Tiger
Animals
cats
Person
my daughter, vicky, my son bobby
Website
Click here to view
Place
home, wiv my mates and a bottle of wine!
Possession/Thing
mazza99

Details
Last logged onCool Tools™ only
Advanced statsCool Tools™ only