Name:
Missy.
Details:
40 years old (Sagittarius), Female, In Relationship, Straight
Location:
Bishop's Stortford, Hertfordshire., United Kingdom
Profile Link:
www.faceparty.com/miss_bl0ndie


In my own words


Addicted || To Everything & Nothing... Modified || Pierced, Dyed & Tattooed... & A Bottle Blonde ;) ... Under the pale moonlight... I Love HIM... I also like The Killers, Depeche Mode, Aryeon, Faith No More, P!NK, Disturbed, The Distillers, Savage Garden, Incubus, P.C.D, Fleetwood Mac, Marilyn Manson, Lacuna Coil, Stone Sour, KoRn, The 69 Eyes, The Smashing Pumpkins, Kelly Clarkson, Evanescence, Red Hot Chili Peppers, Avenged Sevenfold, Gwen Stefani, Funeral For A Friend, Missy Elliott, Scarling, System Of A Down, Juliette & The Licks, Nightwish, Within Temptation, Dope, Foo Fighters, In Flames and the Queen of the Damned Soundtrack... [i. c u t. m y. w r i s t s. a n d. b l a c k e n. m y. e y e s.] ... [t r u e. l o v e. n e v e r. d i e s.] ..O_o..

Blog
5 posts | view all
Lukie123.

Hmm, well. This grimey little fucker sent me some random filth clearly expecting me to be like 90% of the girls on here... Easy.

And surprisingly, cos I told him that I'd rather not go near him with a 100ft barge pole... His response was to send me 7 messages calling ME a whore and that I'm not good enough for him. Lol. This poor excuse for a man looks like a downs syndrome crossed with some dirty coke junkie. Of course I wouldn't be interested...

From Now On...


Miss_sweet_666 is a Non-Existent profile. I'm fed up with pathetic, chavy twats calling me a damm satan worshipper. Grr. How very original huh? Was about time I changed anyways... But, never the less, my old Faceparty Friends, add me! x x x P.S Just cos I'm blonde, that doesn't mean I can't rock out. The next fucker that calls me a Barbie fucking doll, gets it. Grr.


Comments
10 of 15 | post a comment | view all

im_ur_mann

wrote...

looking good in ya pics
fancy a chat :)
send message

robsplayground

wrote...

hello there gorgeous! how you doin? x
send message

welsh_nut_sack

wrote...

Good Evening :) Hope your ok? Having a good day so far? I just have to say you are gorgeous! x
send message

lisa_baby_83

wrote...

Alrite luv, how's it goin? xXx
send message

downtowndaddy

wrote...

You are never on when I am anymore....why is that? Did you replace me with someone else that says stupid things?
send message

partymn22

wrote...

helloooo long time no see, how u been x
send message

fxckyouremo

wrote...

'cut my wrists and black my eyes'. ohio is for lovers by hawthorne heights.
send message

pirate_candy

wrote...

Hi sexual one,
how are teh crabs?
L O V E A N D S H I Z
send message

kloony69

wrote...

Hello sexy lady, was just browsing and you sure caught my eye. wow, you are so fine. I would love to chat to you. do you have msn?? Kloony xxx
send message

johnny_spud

wrote...

let's get married already
send message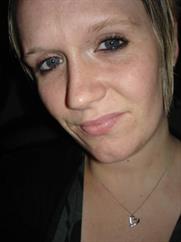 offline

Send message
Add friend
Add to hotlist
Rate member
Report member
one 2 one
View photos (162)


Favorite Things
Food
Anything aslong as it isn't spicy...
Music
A lil' of everything really but mainly Rock...
TV Show
Heroes, Dog The Bounty Hunter & CSI...
Movie
Constantine, Underworld, Drop Dead Fred...
Author / Book
Anne Rice... James Patterson...
Night Club / Bar
The Harvest, Chicago's... I need to get out more
Animals
Stitch, Pingu, Hedwig & Kitties..
Person
Erik <3
Website
Click here to view
Place
On a beach in Corfu...
Possession/Thing
My adopted Teddy Bear, Mr Snuggles.

Details
Last logged onCool Tools™ only
Advanced statsCool Tools™ only