Name:
Jack
Details:
33 years old (Sagittarius), Male, Single, Straight
Location:
MANCHESTER, Cheshire, United Kingdom
Profile Link:
www.faceparty.com/nory19


In my own words


Waaaagwarn massive
Im bozzer mc
Im a chef by day drum n bass mc by night!!
If ur into ur drums n basses and u live in manny u will see me about!!
QUICKFIRE MIXTAPE VOL 1 out tuesday!
Im a down 2 earth guy love ma cagefightin!!
Smoke nuff budz Makes my lyrics more creative!
Im easy to get on with I dont discriminate, Lifes to short.
I got upmost respect for peeps who made themselves from nuttin, Coz tbh we all jus wanna make that BIG MONEY, PAPER!!
Anywayz thats me, If u want summit keep reppin coz it will happen 1 day..
Peaaaace

Blog
Check it

Yo ma black girl beverly smokes weed heavily loves to bang bozman 2 a bashment melody!

Chinese girl lea, DVD dealer makes me sweet and sour chicken everytime i need her!!

Girl from jamaica, big trouble maker, the dutty gal she spends all ma paper

Girl from africa shes a drugs trafficer, cant bang that bitch coz shes an aids carrier

Girl from spain on special champaigne she loves 2 sniff what loves 2 sniff cocaine

The Meaning Of Life...


Work hard, play even harder....

Im a true believer in karma!! If u do fucked up things then something fucked up will happen to you!!

If u wan something bad enuff then persavere because it will happen!!
Beeeelive in your self Coz if you dont who else will??


Comments
10 of 14 | post a comment | view all

vxr_huni_bekky

wrote...

Yo yo yo, its defo all about the donk lol gd me thnx huni u??? xxxx
send message

cath3089

wrote...

sexi :)
send message

j1974

wrote...

Hi babe!
I'm Jane from Gloucester. Just on here having a bit of fun, seeing who's about. You're looking fit babe.
Quest for ya:
you're walking home after a few beers one eve and find an abandoned kitten in a box... would ya
A) Keep it as a pet
B) Give it away
C) Take it home, be alright in a curry
No right or wrong answer, just pick what you'd do...
xxx
send message

tylaxx

wrote...

I prefer bham, My plans for this sunday > Grope a nun, raise 98p for a pack of hobnobs, Read the bible, you?? p.s leave the lil people alone.
send message

tylaxx

wrote...

OH marry me! I'm from notts, but i have a pit in b'ham x
send message

tylaxx

wrote...

Yeah good, SHOW ME THE MONEY! my weekend was good, i strangled a dwarf for a hobnob
send message

tylaxx

wrote...

I have aids and i will spend all your paper
send message

blondie2869

wrote...

this wknd nuthin amzin just went 2 a drum and base last nyt
2day dun sum shoppin
hows ur wknd been??
and yeh i can take a dig lol
haha x
send message

airyn

wrote...

hii hun im good thanks :) boring weekend but got the week off work so im happy hehe. U had a good weekend hun? xxx
send message

wee_ash_2k6

wrote...

Finee Tah Yui ?xx
send message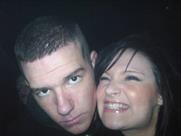 offline

Send message
Add friend
Add to hotlist
Rate member
Report member
one 2 one
View photos (17)


Favorite Things
Food
Lasagne, salad, steak, salmon
Music
Drum n bass, Mowtown, Reggae, Dubstep, Jump up
TV Show
UFC, CAGE RAGE, K1, scrubs, D&B TV
Movie
Scarface, outlaw, the business, green street, fot
Night Club / Bar
Random concept, Hysetria, Oh my god
Animals
My woofer
Person
Bozzer mc we keep them L.I.V.E lively
Website
Click here to view
Place
All over the show
Possession/Thing
A bit of everything!

Details
Last logged onCool Tools™ only
Advanced statsCool Tools™ only