Name:
Jon
Details:
36 years old (Gemini), Male, Single, Straight
Location:
Leigh On Sea , Essex, United Kingdom
Profile Link:
www.faceparty.com/rock86muse


In my own words


Hello all, I'm Jon , i have no clue what to write to fill this space, so i'll nick everyone else's idea n list some of the artists i listen to!!! ....Bands i like ( In no particular order!!) : Black Sabbath, Muse, Led Zepplin, Jimi Hendrix, Ozzy Osbourne, System of a Down, Foo Fighters, Placebo, Nirvana, Red Hot Chili Peppers, Taking back sunday, Blink 182, Iron Maiden, Audioslave, Rage against the machine, AC/DC, the who, the jam, greenday, most slipknot, rob zombie, white zombie, korn, UB40, Bob marley, paramore, pendulum, papa roach and loads of others..(yeah i know theres a range there!!!)

CANT GO A DAY WITHOUT MY MUSIC!!!

if you want to message me, feel free, i will reply...

My Dream Date...


Can't remember i woke up!!! :(

Comments
7 of 7 | post a comment | view all

ubermagee

wrote...

haha specially me :) x
send message

natalie_rhcp

wrote...

haha yup, yoo caught me :P
send message

blonde911chick

wrote...

BUM CRUMB!!! love it XD
send message

blonde911chick

wrote...

Bo back!! Hey i noticed the comments that your getting from lots of females hehehe, look whos mr. popular haha
send message

babyofthe80s

wrote...

it was contacts and make-up, was a halloween party at work lol
send message

hayleyluvsit

wrote...

hehe bluewaters ok but ive been there toooo many times but i suppose if i look at it from a first timer then i think it would be pretty good !
it wasnt all that when i first went there ! :(
got better by loads now !
x
send message

hayleyluvsit

wrote...

omg luvin ur taste in music babe !
wish i could go shopping 2moro !!! :P
no folkstone is the complete opposite , hehe its south ??
do u no dartford at all ???
near there i am!
xx
send message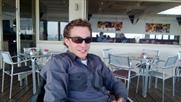 offline

Send message
Add friend
Add to hotlist
Rate member
Report member
one 2 one
View photos (9)


Favorite Things
Food
Italian... Indian.. BarBQ.. Chicken chow mein!!!!
Music
All sorts! Rock, D&B, Dubstep, Reggae
TV Show
Simpsons, Lost, skins, family guy, fonejacker
Movie
Harry brown / Snatch / Pulp Fiction
Author / Book
i have not read a book for a long time= shameful!
Animals
Dogs...Cats...Fish... . Whatever. Except snakes!
Website
Click here to view
Place
Somewhere with my mates... Or asleep in my bed!
Possession/Thing
Car, Music collection, Friends and Family!!

Details
Last logged onCool Tools™ only
Advanced statsCool Tools™ only