Name:
Shammy
Details:
56 years old (Libra), Female, Single, Straight
Location:
Berkshire, Lancashire, United Kingdom
Profile Link:
www.faceparty.com/shamrock14


In my own words


I am a very open and grounded Irish bird who speaks her mind yet appreciates those who can reciprocate. Treat others how you would wish to be treated is my mission statement. Live your life to the full and don't waste a minute of it on trivia. Laughter is the best medicine and sure there is nothing that cheers me up better than a good ole giggle or a boogie. I know what I like and what I don't, so please don't profess to know better and tell me how to live my life. FYI I hate liars and bullies with a passion...!!! Be honest with me and don't play silly games and you will find I am a loyal friend and a big purring pussy cat with a heart of gold....pi55 me off and the Rebel comes out to play..your choice lol...!!! Please no one over the age of 46, under the age of 36 and/or under 6ft. Yeah I know, I am a fussy cow but hell it's my life...! Just remember , I'm a Ronseal bird..does what it says on the tin! oh and a difficult biatch at times

Blog
4 posts | view all
Warning Alert Beware

If yer insecure or a drama queen please step away from my profile NOW!!!

However, if u r 6ft 4...dark haired....got a pert wee arris..have tight black trunks....got a taste for flakes and whipped cream....loves sports motor bikes, rugby and shrink wrap....and wears Jean Paul Gautier's Le Male..then u just might be in with a chance...so mail me!

My Pet Hate...


Midgets, Gingers, Wrinklies, Slap heads, Fcuk wits, Money scamming [email protected], Racists, Anoraks, Pervs, Weirdos, Cave Dwellers, emotionally inept, feckin eejits, Liars, cheats, married men or those with partners who play away from home (sort yer feckin lives out! & leave me the fcuk alone!) control freaks wiv da green eyed monster, chancers & players, rude gits, sad Bar Stewards, cyber warriors, men wiv no stamina & who bang on & on about @nal!


Comments
10 of 19 | post a comment | view all

mack2222

wrote...

Like the red hair picture you look hot
send message

the_unnoticed

wrote...

Hey happy new year! I hope your keeping well, and had a brilliant xmas? Maybe talk soon x
send message

julesface

wrote...

I think the song You're gorgeous was written for you!xx
send message

maidenchelt

wrote...

well u are lovely aint ya
send message

manc_lad88

wrote...

gorgeous x
send message

aboudi07

wrote...

so beautiful
send message

ash1x

wrote...

Haha your a fuckin cracker. I'll never get a shag out of you but fuck me youv made me laugh. Your a legend x
send message

cj85

wrote...

your stunnin xx
send message

crazyrk

wrote...

cause your still you and a very gorgeous you xx
send message

rcs82

wrote...

One very sexy yet cheeky looking lady :) x
send message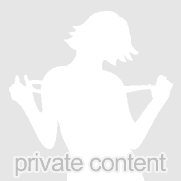 offline

Send message
Add friend
Add to hotlist
Rate member
Report member
one 2 one
View photos (133)


Favorite Things
Food
Tayto cheese & onion sarnies!
Music
House, Rock, Dance,SKA, Metal, Trance, Electronic
TV Show
IOM TT,Vampire Diaries, Person of Interest, Bones
Movie
The Avengers Assemble, The Crow, Thor
Author / Book
Clive Cussler, Len Deighton
Night Club / Bar
Revolution, Turnmills, Mangos
Animals
Tiger
Person
Victor Webster - MutantX hmmmm!
Website
Click here to view
Place
Dún Laoghaire, Co. Dublin, Ireland
Possession/Thing
Shamrock14

Details
Last logged onCool Tools™ only
Advanced statsCool Tools™ only