In my own words


a good friend will help u up if u fall...a best friend will pee themselves laughing..trip u up again then call u an asshole !!!!

Blog
2 posts | view all
untitled

Relationships--of all kinds--are like sand held in your hand. Held loosely, with an open hand, the sand remains where it is. The minute you close your hand and squeeze tightly to hold on, the sand trickles through your fingers. You may hold onto some of it, but most will be spilled. A relationship is like that. Held loosely, with respect and freedom for the other person, it is likely to remain intact. But hold too tightly, too possessively, and the relationship slips away and is lost. xxx

In A Perfect World...


i'd find out how it feels to be really loved and cherished by someone i love and cherish back. And that someone will know i'm worth the effort, no matter how difficult things seem.


Comments
10 of 80 | post a comment | view all

imalluwant

wrote...

everything about u seems magical , hope its true xx
send message

joepenn

wrote...

elo u, u ok, wot u doin tonight missy, im joe, im 21 from surrey, im barman, erm just to let u know ur luvly basically, and would like to chat to ya, if ur willing, i think u should cos im worth it, ha, i got msn and facebook [email protected], add me if u want, wb joeyman xxx
send message

sweetlee2004

wrote...

hi therhun hws you?x
send message

paulj212

wrote...

Hi,
you're gorgeous :) Would you like to chat on msn? [email protected]
Luv Paul
xxx
send message

ozsity05

wrote...

hey there
send message

jameslanger

wrote...

Hello,
I am James, 30 from Bristol, I thought I would see if you fancied chatting...do you?
I like going out, drinking, music, meeting new ppl & sport..you? i am also open minded...:P
I love your pics...
J x
send message

pads88

wrote...

Hi, How are you?? Thought i would say hello as you seem a nice down to earth person and not to mention gorgeous.
Would love to chat a little.
x x x
send message

johnmcnaught

wrote...

you are mega cute XxxxxX
send message

sootie2

wrote...

don't you look hot
send message

cityexile

wrote...

you are stunning ,,,wow ,,,,so more some
send message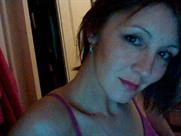 offline

Send message
Add friend
Add to hotlist
Rate member
Report member
one 2 one
View photos (37)


Favorite Things
Food
yep...love it !!! especially ice-cream.yummmmy
Music
anything that makes me shake an ass
TV Show
top gear....eastenders hahaha
Author
wish i had time to have one !!!
Movie
anything that can make me smile
Night Club / Bar
anywhere i'm not working lol
Animals
it's a secret hey simba!!!
Person
my kids, gilly, mum&dad miss u both R.I.P
Place
my heart is in spain
Possession/Thing
hahaha yeh as if i'm gonna say..ermmm yeh lmao !!

Details
Last logged onCool Tools™ only
Advanced statsCool Tools™ only