Name:
Rowan
Details:
34 years old (Taurus), Female, In Relationship, Bisexual
Location:
Edinburgh, Scotland, United Kingdom
Profile Link:
www.faceparty.com/wild_goth_bitch


In my own words


Ignore the profile name, the internet is not my friend when I've been drinking it would seem. I'm more of a geek than anything else, or a nerd, meh...

So... those boxes are too lil.
Interests: Reading, studying, movies, history, games, walking, dancing, design, drawing, sleeping, making clothes, engineering, swimming (learning), skiing, gymnastics, ice skating, computers, music, sewing, football, racing, cooking, food, shows, horses, boxing... and now anime. =/ Most things interest me.

What doesn't interest me is screwing around and fucking people off the net! lol

If you want to chat, speak interestingly! I don't want to chat if that is all you have to say!

From Now On...


...not quite, from the summer onwards, I will finally be at Uni again!

Comments
10 of 195 | post a comment | view all

djdaveeo

wrote...

You keep disapearing on me! :p.. merry christmas and hope you had a good new year ya cheeky wee monkey xx
send message

chibideviluk200

wrote...

yes yes i was :) not any more aah living in the past huh haha.
i did Ninpo Budo which is very similar to jiu jitsu, self defence cliches but im only doing it because later on i can use weapons which i already do and like doing.
yes indeed i got fed up with wow for
A. i was bored of raiding and i wanted items and didnt care to help tons of random people
B. i was bored
C. i never used my xbox
and D. my gf got addicted and dumped me for a guy off the game ...so bitter haha
i wouldnt mind
send message

chibideviluk200

wrote...

i agree with him below, horde are better....even tho i played alliance...anyway enough of wow!
how are you today _
im very bruisey, more than normal as i tried a new martial arts class last night, was good fun though! just this one guys thumbs were like steel ( not gay at all! ) haha so you had a good day hun x
send message

djdaveeo

wrote...

Ahhh ahoy there :), oh no?.. i did try to talk to you a number of times on msn and i got no reply so i ceased being a pest lol, also i didnt see you on there for aaaages, like 2 ships passing in the night :), hope ur still rocking?! :) xx
send message

jeebis06

wrote...

oh ps, youre pants at replying:P
send message

let_it_bleed

wrote...

Fugly yes, but they're by far the coolest faction! I'm the same I had been in a total of 3 guilds for the whole time I played wow. I made four moves from guild to guild but one of the moves was to one of the guilds I was in years before.
I even turned down a move to one of the best guilds on my server for my guild at the time because it was full of the best people I ever met in my time playing wow, plus it had my RL friends in it too obv.
I wish they were all still playing in the same guil
send message

jeebis06

wrote...

Quite the clever cookie then
My excitingness has not really been exciting, went to a gig, got drunk a ffew times and had an argument
Just got home from a rather pants night out
bad times....bad times...
What about yourself?
x
send message

let_it_bleed

wrote...

No way! Horde are way the best! Especially on the server I played on, Horde were so much fun. First time I played Alliance my group had to go to bed at 9pm for school in the morning, that's no joke!
I used to play back in good old WoW, same as you i had most of my RL friends playing but I got bored after the guild we were all in disbanded, sucks when such a simple thing can ruin a whole game experience for you.
send message

let_it_bleed

wrote...

Hahaha it starts to suck after a while eh? :P
I used to play it religiously but got far too bored when BC and Lich Kiong came out.
I was horde though, at least. ;) hahaha.
send message

let_it_bleed

wrote...

Hah! Like quit alliance or quit for good? :P
send message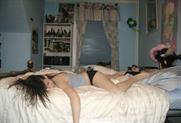 offline

Send message
Add friend
Add to hotlist
Rate member
Report member
one 2 one
View photos (3)


Favorite Things
Food
CAKE! Bacon, bread, nuts, biscuits, noodles
Music
Old mostly, 60s/70s/80s. Rock/Metal.
TV Show
Simpsons, Housewives, Bones, Cold Case, Hollyoaks
Movie
LOTR, IT, The Stand, Last Unicorn, Rocky, Dracula
Author / Book
Tolkien. J.K. Rowling, many... <3 fantasy
Night Club / Bar
Hm! Pub with gd atmosphere, music and pool table
Animals
I like dogs and chinchillas. And now red pandas.
Person
Hm again! Brother and certain best friend
Place
On the move too much
Possession/Thing
Computer and red panda. My kitten/cat!

Details
Last logged onCool Tools™ only
Advanced statsCool Tools™ only