Name:
will
Details:
35 years old (Virgo), Male, In Relationship, Straight
Location:
Southwest...ask ?, Somerset, United Kingdom
Profile Link:
www.faceparty.com/wills459


In my own words


OK where to start? Well I made this profile so I could meet cool and interesting people! From all over,(after being on here a while i think i maybe asking a tad to much of that) I enjoy hearing from all sorts of people so don't be afraid of leaving a message as its always good to hear from you! I like to think of myself as easy going, social, open minded, deep, non judgmental person, who like everybody else is just trying to find my way in life and my place in the grand scheme of grander things, I like hearing other peoples views on things to widen my own perspective, I enjoy a wide range of music Rock, Indie, Rn B-Soul, Drum&Bass, Punk, Dance etc, think like most people different music for different moods!I'm not here for any one thing or any one person i have a certain bluntness to my nature, saying that i know i can see the lighter side to life and get on and enjoy it and learn as much as i can.

The Meaning Of Life...


I mean wot you gotta lose ? You come from nothing. You going back to nothing What you lost, Nothing...!


Comments
10 of 195 | post a comment | view all

stoned_sloth

wrote...

nopes i didnt know it was on!!
send message

chazz-core

wrote...

Iyaaaa! <3
send message

chazz-core

wrote...

Ts not a library, it's my house .... & their DVDs! Xx
send message

chazz-core

wrote...

Helloooo You!!! :) <3
send message

xshazdaflirtomaticx

wrote...

Guess who xxx
send message

amyluvzya

wrote...

:)
send message

hannyanny17

wrote...

howwss life stranger? :)
send message

xxpinkeyexx

wrote...

Added your specialness :)
send message

xxpinkeyexx

wrote...

I have a deep passion for marshmellows, but you'll be fine. Now if it tasted of Krispy Kremes, we might have a problem.. I promise not to be distracted by the taste, if I can have full access (no pauses) to it, if you happen to have to watch something I dont want to... deal? x
send message

xxpinkeyexx

wrote...

Ooph, too late... tastes like marshmellow :)
AWESOME! :D
send message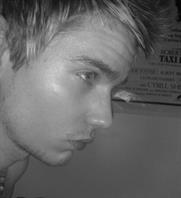 offline

Send message
Add friend
Add to hotlist
Rate member
Report member
one 2 one
View photos (32)


Favorite Things
Food
Curry,Chinese,Mexican ,Italian.
Music
Rock,Indie,Electro,Fu nk,House.
TV Show
Spartacus: Blood & Sand,GOT,Walking Dead
Movie
Blade Runner ,The Beach ,Blow, Trainspotting
Author / Book
Alexandre Dumas, Alex Garland.
Animals
a Moomin for sure ! :]I love those lil hippo guys
Person
Carl Sagan,Bill Hicks
Website
Click here to view
Possession/Thing
wills459

Details
Last logged onCool Tools™ only
Advanced statsCool Tools™ only