In my own words


Finally moved to London, and now studying travel and tourism :)

I speak Spanglish -Spanish and English (Jealous much?) :P

I work hard =( but play harder =D

Im shy till you get to know me then I wont shut up x

I dont want to grow up. :(

JADE LIKES PICTURE COMMENTS

NOT INTRESTED in cyber or cam to cam, phone sex and all that crap..!! and I will not !!I REPEAT I WILL NOT!! send nude pics of myself!.. If you just want to chat message me. As i'm just here to have a laugh and meet new people.

P.s Jade likes emoution icons =) =( :ox

Blog
2 posts | view all
<3 the pact- by Jodi picoult

"She belonged to me," Chris said simply. "She was , you know, all the things I wasn't. And I was all the things she wasn't. She could paint circles around anyone; I can't even draw a straight line. She was never into sports; I've always been." Chris lifted his outstretched palm and curled his fingers. "Her hand," he said. "It fit mine."

My Dream Date...


Do u know," Chris said softly,"what its like to love some1 so much, that you can't see yourself without picturing her?Or what it's like 2 touch someone, n feel like you've come home?"He made a fist,and rested it in the palm of his other hand."What we had wasn't about sex, or about being with some1 just 2 show off wat you've got,the way it was 4 other kids our age. We were, well, meant to be together.Some people spend their whole lives looking 4 that special some1, i was


Comments
10 of 47 | post a comment | view all

mace14

wrote...

hello stranger! how are things with you? its been a while, where have you been hiding?? x
send message

mace14

wrote...

hey gorgeous, thats ok :) what have you been up to so far this weekend? im suffering from another hangover today, 2 days drinking have left me a little worse for wear. im havign a very lay day, dont plan on moving from the sofa lol x
send message

danieldaxner

wrote...

I'm good tar lovely :)
You doing much? Xx
send message

danieldaxner

wrote...

Ello gorgeous, How're you? X
send message

oillee

wrote...

alright babe im on msn now if ur on just want to know if ive added u right coz ive got the new msn it aint really gd lol wb x
send message

beemerboylee

wrote...

u are fuckin gorgeous babe do u fancy a chat sexy
send message

davis_1985

wrote...

I am really, I wish I knew more that 'Hola' and 'Gracias'! x
send message

davis_1985

wrote...

I am not jealous of your Spanglish lol :) x
send message

07_massive_07

wrote...

hya gawjuss how are you fancy a chat sometime darling
send message

love2listen

wrote...

anytime ;)
how are you ?
x x
send message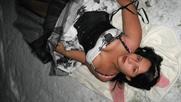 offline

Send message
Add friend
Add to hotlist
Rate member
Report member
one 2 one
View photos (43)


Favorite Things
Food
SUSHI <3 , Seafood, Avocado, Fruit, Pato pekin :)
Music
I like everything!
TV Show
Young ones, skins, VAMPIRE diaries :D
Movie
The Green Mile, Taken, Disney :)
Author / Book
Mandasue heller, melissa de la cruz, l.j smith
Night Club / Bar
Liquid, Molly Malones, Beer keller, Mango's
Animals
Butterflies <3
Person
Shames-the only one who will own my whole heart.
Place
London <3
Possession/Thing
my heffalump [teddies] (yes im that cool)

Details
Last logged onCool Tools™ only
Advanced statsCool Tools™ only