Name:
bjh
Details:
30 years old (Capricorn), Female, Single, Straight
Location:
North East, North Yorkshire, United Kingdom
Profile Link:
www.faceparty.com/yumyumface


In my own words


I have some really beautiful people in my life, but I do love new people. This fact will probably get me in a lot of trouble some day. I love the smell of teabags and hibernation should definitely come as part of Winter. Cold nose and feet are the bain of my life!

Smiling = favourite thing to do.

hot chocolate in my princess mug, laughing, cute texts, my family, reading, ben and jerrys, £££, telling secrets, cuddling in bed, music, friends, dancing; even though I can't, attention, birthdays, holding hands, holidays, disney, rain, organisation, quotes, mean girls, nights in, good company, memories, meeting new people, smiles, freckles, confidence, accents, manners, george lamb, lyrics that mean something, ginger hair, quiet, long bubble baths, london, my range of bracelets, suprises, quirkiness, remembering dreams, shitty day time tv, hollyoaks, e4, russell howard, christmas, my mother, singing, my bed, red and purple skittl

My Mum Says...


you need to find yourself someone as strange as you beth!


Comments
10 of 64 | post a comment | view all

thedreamersdisease

wrote...

Hello normal lady :)
What flavour tea bags do you like to sniff the most?
Secondly winter should be banished. There's plenty time to sleep when you're dead ;D
send message

seventhstoreytheory

wrote...

yum yum face indeed =]
send message

finewarriorjeffrey

wrote...

Yep, you're definitely my cup of tea xx
send message

joebemyname

wrote...

hello, how are you? x
send message

chopper-10inch

wrote...

veryu yum yum x
send message

bleedin_mascara

wrote...

thanks you yummy sod!
send message

danny_boi_86

wrote...

wow ur so pretty!
send message

_emzy_

wrote...

awwww thanks doll <3
i'm jealous of your figure, and your face!
i use pure bleach!
disgusting i know but its the only way i can get it white :( x
send message

audioschematics

wrote...

It's an alright face, I agree.
Seems you're from my neck of the woods. Where about the north-east do you hail, yo?
send message

pie100

wrote...

really??
christ i'm going to have to get down on one knee and offer you my hand in marriage!
do you use msn btw?
x
send message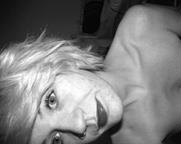 offline

Send message
Add friend
Add to hotlist
Rate member
Report member
one 2 one
View photos (13)


Favorite Things
Food
sausage, mash and beans. nom!
Movie
kickass, the hangover, superbad
Person
my mum, she's perfect
Possession/Thing
bed, always

Details
Last logged onCool Tools™ only
Advanced statsCool Tools™ only