Name:
Nicola
Details:
22 years old (Capricorn), Female, Single, Straight
Location:
Highbury/Leicester, United Kingdom
Profile Link:
www.faceparty.com/nikki_iz_ere


In my own words


Ahoy there Sailor :)
The names Nicola :) I love my life. I love to surf, swim, run, read, write, sing and play the piano. I don't do dirty pics/ cam fun so please stop messaging :) I have the most amazing group of friends, you won't get any better than my boys and girls :) I'm a Gooner til' i die. Cesc Fabregas is my future husband; I love him :)

R.I.P Samuel, i'll love you unconditionally until the day i die <3

The Meaning Of Life...


I want a life that sizzles, pops and makes me laugh out loud. I don't want to get to the end, or to tomorrow, and realize that my life is a collection of meetings, pop cans, errands, receipts and dirty dishes. I want to eat snow, sing out loud in the car with the windows open, wear odd shoes, stay up all night laughing, paint my walls the exact color of the sky right now. I want my everyday to make God belly laugh, glad that he gave life to someone who loves the gift <3.


Comments
10 of 352 | post a comment | view all

__sammy

wrote...

where you?x
send message

sk0re_08

wrote...

:) Do you have a blackberry pin?xx
send message

sexyburylad

wrote...

Hey babe looking sexy! wanna chat somtime? my msn is benlad2010@hotmail.com if you want it? xxx
send message

jimmy_t_85

wrote...

Hi sweetheart i was just looking throught the profile's and i noticed yours so i thought i would drop you a msg to let you kno i think your stunnin! (i hope you dont mind me saying that) are you on msn?..i hope so mine is jimmy0t085@hotmail.com if you want a chat...hope to speak to you soon jim x x x
send message

playa2pimp

wrote...

Any ideas x
send message

playa2pimp

wrote...

Any ideas x
send message

mik3

wrote...

Hi babe. ur beautiful... what u up2? x
send message

playa2pimp

wrote...

Damb an how is one ment to keep speakin to u x
send message

playa2pimp

wrote...

U should add me on msn colinwilk85@hotmail.com
send message

playa2pimp

wrote...

I'll come with you lol x
send message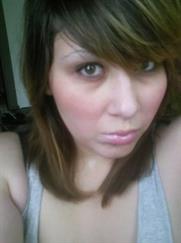 offline

Send message
Add friend
Add to hotlist
Rate member
Report member
one 2 one
View photos (77)


Personal Stats
Interests
Music, Reading, Writing, Fabregas
Makes me happy
Friends, Family, Music, Reading, Writing, Coffee
Makes me sad
Cheats, Racism, Negativity, Pessimists, Arrogance
Perfect Partner
Cesc Fabregas <3
Bad habits
Constantly breaking into song :)
Cigarettes
I don't smoke
Alcohol
I drink occasionally
Drugs
I don't use drugs
Race
Mixed European
Hair
Brown :)
Eyes
Brown
Body Type
Average

Favourite Things
Food
Pasta.
Music
Everything from jazz to indie :)
TV Show
Scrubs, Hollyoaks, Misfits, House.
Author
Stephanie Meyer, John Green.
Movie
Too many to begin to mention.
Night Club / Bar
Rain/Wild
Animals
Cats :)
Person
Fabregas ;)
Website
Click here to view
Place
Spain / London
Possession/Thing
Ipod, Piano, Phone, Books.

Details
Last logged on Cool Tools™ only
Visitors 28,854 visitors