Name:
SexPixie
Details:
35 years old (Leo), Female, In Relationship, Straight
Location:
subspace, United Kingdom
Profile Link:
www.faceparty.com/sexpixie


In my own words


Seriously Sublime, Sensual, Sassy, Sensitive, Sexy, Serene, Superb, Sensational, Steamy, Slutty, Scartatory, Sumptuous, Shameless, Stupendous, Spicy, Slinky, Sizzling, Stunning, Silken, Scintillating, Soft, Sparkling, Smart, Sweet, Spiffing, Splendid, Sybaritic, Sentimental, Sultry, Salacious, Sincere, Seductive, Sharp, Spirited, Sinful, Special, Saucy, Subtle, Shy, Slender, Scrumptious....Sir's SexPixie!!!!

Blog
3 posts | view all
Why why why....
wrote
Do Others Lie.... Isnt there one decent person on the planet, Who Means What They Say and Says What They Mean????

From Now On...


I have nothing to lose, and everything to gain....lol


Comments
10 of 47 | post a comment | view all

fightforfoxes

wrote...

Where have u gone little one x
send message

fidomfy

wrote...

Merry Christmas..& Happy New Year...Cheerssss..
send message

gamma500

wrote...

DONT BE A STRANGER EH, IM MISSIN YA!!
send message

mrgizz

wrote...

hey hows u havein a good weekend?
send message

nottzman101

wrote...

WoW! ur stunnin babe! Gr8 body
send message

paul_88

wrote...

Hello
How are you long time no chat lol
send message

paul_88

wrote...

My day was pretty awesome thanks got me law work done :D
How was ures?
x
send message

mruk2002

wrote...

very nice pics hun - i like the boots! FANCY A CHAT? MSG ME.... peek @ my pro first! lol
send message

krighton

wrote...

i lov a girl who cant move!! M!x
send message

rab81

wrote...

very sexy babe luvin the vid u got bottle good 4 u babe
send message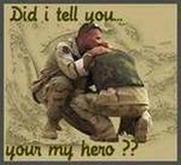 offline

Send message
Add friend
Add to hotlist
Rate member
Report member
one 2 one
View photos (3)


Personal Stats
Interests
D/s, Bondage, Latex
Makes me happy
Petite Mort
Makes me sad
Non Petite Mort
Perfect Partner
Tall, Sexy Intelligent Men!
Bad habits
Too Honest, Genuine and Loyal
Cigarettes
I smoke
Alcohol
I drink occasionally
Drugs
I seldom use drugs
Race
Mixed European

Favourite Things
Movie
The Nighht Porter
Night Club / Bar
TG
Website
Click here to view
Possession/Thing
LoL.... Rather not say!!!!

Details
Last logged on Cool Tools™ only
Visitors 525,631 visitors